How do i get what i want
and save a fortune?
Shopping on-line
Quote2cart is designed to offer exceptional on-line shopping service. Our team is here to help you find exactly what you want, quickly, efficiently and professionally and our service is free of charge.
how does it work?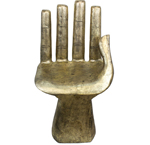 if you know exactly what you are looking for
and simply want to find the best possible price click here for a quote.
if you have a good idea what you are looking for
but want more information before making a decision, tell us what you have seen, what you like and what you want – contact us and we will be pleased to make suggestions and send you photographs. For example, you may want a similar sofa to one you have seen only smaller because you have limited space or perhaps you need a dining table of a very specific size.
if you know what you like when you see it,
but right now, you need professional, reliable advice from people who know what they are talking about, we are sure we can help you. Showcase may help you identify the style you are looking for, then look at service. We will be pleased to advise and come up with a range of suggestions. You can contact us any time for information or a discussion by email, telephone or fax.